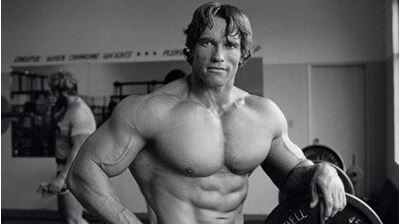 Movie stars are known for their great looks and talent rather than their IQ. Based on their career, actors, models and singers are often dismissed as unintellectual. In the entertainment business it helps to start young, so they mostly opt to drop out of college, contributing to the idea that celebrities are not well educated.

However, many stars are not only wealthy, but also very clever. Many have earned degrees from prestigious universities. Some celebrities have enviable linguistic skills and impress business acumen.
The average IQ in the United States is around 98, but the stars on the list below are so intelligent they put the general public to shame:
10. Arnold Schwarzenegger: 135
The Terminator star and former Governor of California is famed for his baffling public statements and is often parodied for his substandard acting. Arnold turned his muscles into politics but he keeps his genius hidden, though it is unclear whether he is doing it in purpose.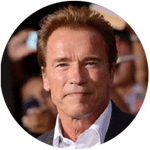 Arnold
Schwarzenegger
9. Natalie Portman: 140
She is one smart cookie, and has always had a keen interest in academia. The Academy Award-winner has a degree in psychology from Harvard. She has published in scientific journals, and is fluent in five languages. In an interview with the New York post, Portman declared: "I'd rather be smart than a movie star."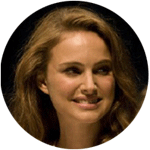 Natalie
Portman
8. Shakira: 140
According to Forges Magazine, Shakira ranks among the most powerful women in the world. She is also one of the most successful artists in the music industry. She writes all her own songs, and speaks fluently three languages as well as she could keep a conversation in French, Italian, Catalan and Arabic. She appreciates the value of education, and has set up two schools in Colombia, her home country.
7. Madonna: 140
She was a straight-A student in high school and well a talented performer. She won a scholarship to study at the University of Michigan, but dropped out to build a career as a dancer and singer. She quickly made a name and became the bestselling female singer ever. The Queen of Pop is widely admired for her business instincts and her ability to reinvent herself.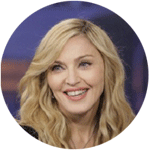 Madonna
6. Geena Davis: 140
The six feet tall actress is a member of Mensa and holds a bachelor's degree in drama from Boston University. She is also a gifted musician and spends lots of time promoting gender equality; for which she was awarded with an honorary Doctor of Fine Arts degree from Bates College in 2009.
5. Steve Martin: 142
Steve is not just funny, he's also very intelligent. He attended California State University, where he majored in philosophy. He considered becoming a professor, although after changing his major to theatre, he eventually left college to work in entertainment.
4. Nolan Gould: 150
At fifteen years old his IQ is one of the highest. A member of Mensa, Nolan graduated from high school aged thirteen. He is also a proficient musician.
3. Sharon Stone: 154
Sharon was a precocious child and entered second grade at the age of five. At fifteen, she accepted a scholarship to Edinboro University of Pennsylvania, but quit two years later to become a model. The actress is reported to have an IQ 154.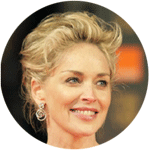 Sharon
Stone
2. Quentin Tarantino: 160
His intelligence is clear from his work but his artistic genius and staggeringly high IQ clash with his limited education. He dropped out of high school when he was fifteen and he got a job at a video rental store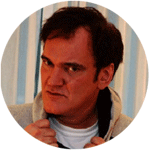 Quentin
Tarantino
1. James Woods: 184
Woods aced his SATs, receiving a perfect 800 in the verbal section and 779 in math's. He won a scholarship to MIT, where he majored in political science. Nevertheless, he quit before graduation to pursue acting. In an interview he admitted to having an IQ of 184, over the requirements for genius level.
Some other top celebrities with very High scores.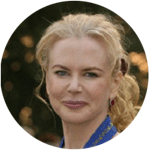 Nicole
Kidman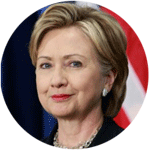 Hillary
Clinton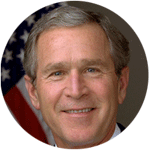 George W.
Bush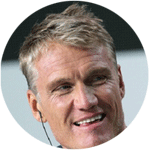 Dolph
Lundgren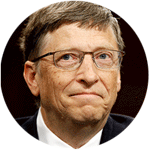 Bill
Gates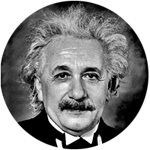 Albert
Einstein